Welcome to part two of this four-part blog series. In this series, I will be providing a participant account and an inside look at Thrive Talent's Fundamentals of Leading People program. Each week, I will share an overview of the week's content and recap of what we discussed and learned in our facilitated live sessions. If you haven't yet, head on back to week one: Awareness of Self and Others for the highlight reel and takeaways of the first week of the program.
Week 2 eLearning Content
After learning about self-awareness and how to be aware of others when transitioning to a leadership role in week one, week two dove into topics surrounding leading individuals. The week two eLearning modules covered a variety of topics while consistently touching on the overarching program theme of transitioning from an individual contributor to a team leader – the shift in our mindset from "me" to "we". Topics covered this week included:
Motivating Employees
Mentorship
Coaching & Feedback
Managing Performance & Performance Reviews
Time Management, Delegation, & Multitasking
I have to admit I am usually not a huge fan of eLearning content, but this program has been a pleasant surprise. Unlike platforms I have used in the past – which have been quite antiquated in their ease of use and design – Thrive mirrors the kind of content I enjoy consuming in my everyday life. Rather than feeling like I am clicking through an archaic slide deck, these modules offer a modern and social-media like feel to make the learning process enjoyable and engaging.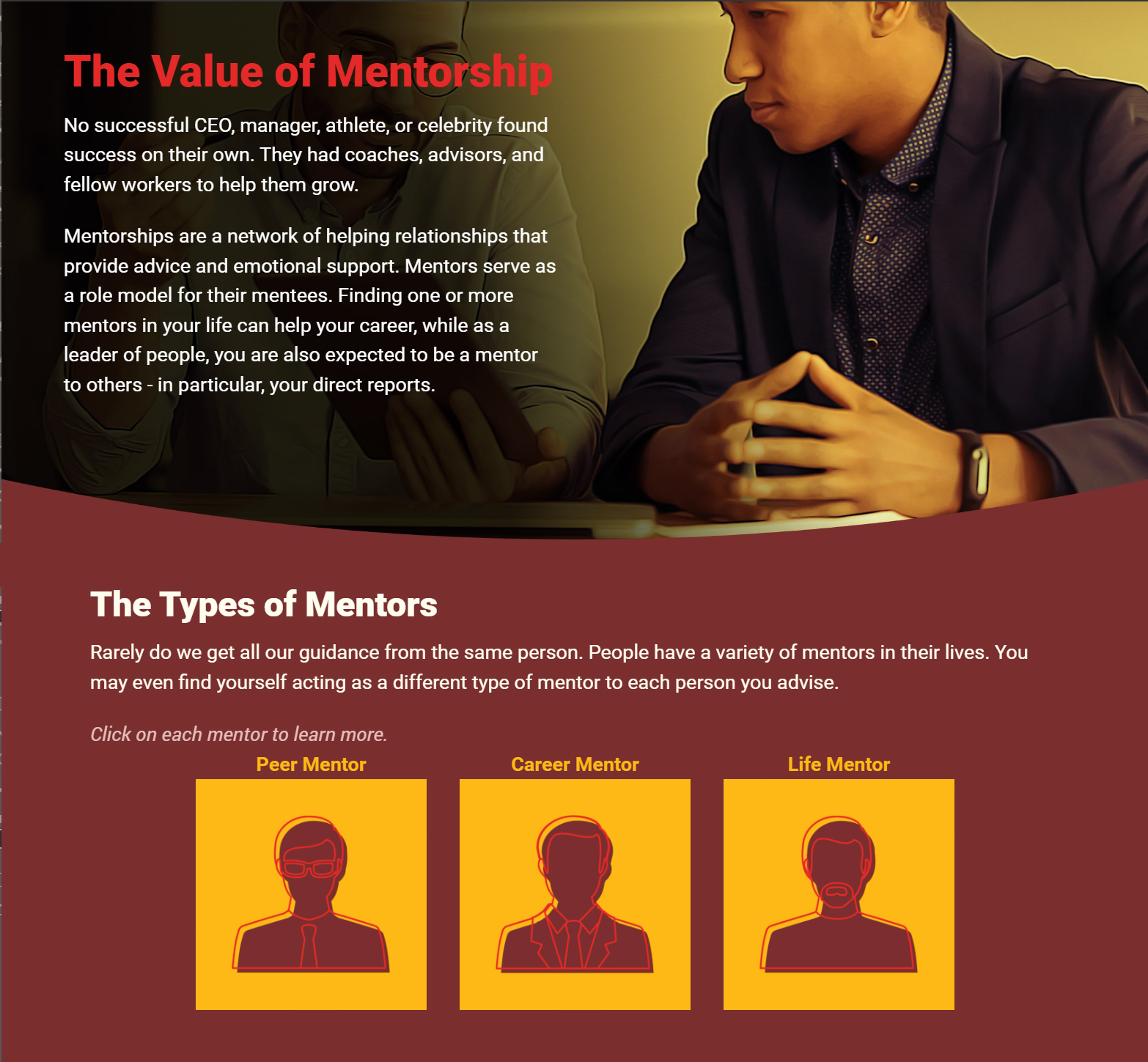 Week 2 Virtual Instructor-Led Training
In this week's live session, Tough Conversations, we learned and discussed the different phases of a tough conversation. One major takeaway from the live session came from thinking about proactive vs. reactive tough conversations. While reflecting on the tough conversations we've had in the workplace, my peers and I quickly realized that many big, scary conversations were the result of having delayed a tough conversation while a conflict was relatively small. Throughout the session, we first gained insight into how to identify when a tough conversation is necessary and discovered and practiced skills to help in navigating those conversations to avoid unnecessarily amplifying the conflict at hand. Our facilitator offered guidance on how to prepare for tough conversations – emphasizing the importance of not only doing our due diligence prior to the conversation, but also the importance in knowing what we don't know and need to learn during the conversation. We also discussed the importance of following up after a tough conversation and how that follow up may need to be adjusted based on the relationship we want or need have with this person moving forward. Other major conversation points included: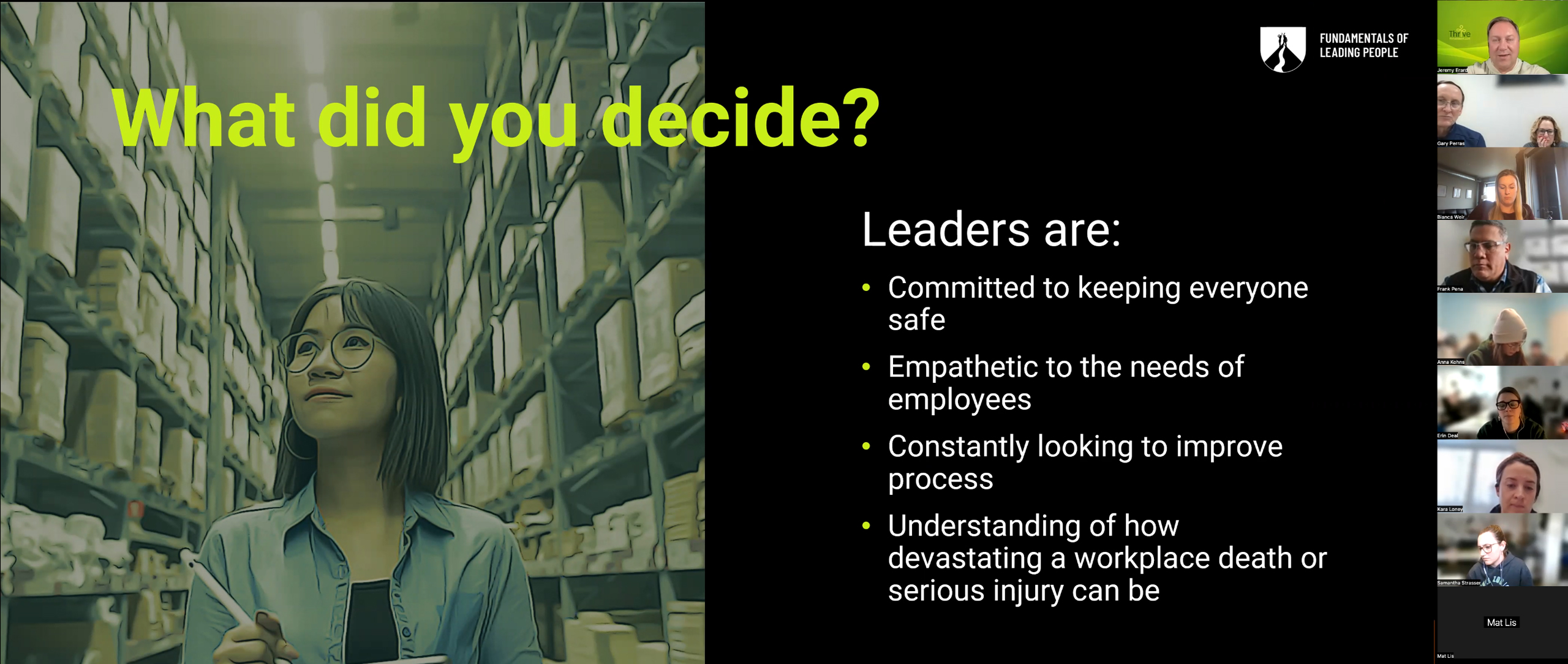 Actively listening during a tough conversation
Deciding the appropriate timing for the conversation
How to tell if someone is receiving what is being discussed
Remaining objective during the conversation
Determining when to table things and come back later
Overall, our facilitator did an amazing job of prompting conversation among our cohort and directing us to think about tough conversations from the perspectives of both the initiator and the receiver – truly tying together the themes of week one and two. I walked away with a better understanding of my role in a tough conversation as an organizational leader and a sense of purpose in how I can truly impact my working relationships and culture through managing tough conversations the right way.
I am very excited to see how we continue to build on what we have learned in the second half of the program and sharing those connection along the way. Stay tuned for Week 3: Leading Teams.
Secure your spot in the next Fundamentals of Leading People program
Stay up to date – follow us on LinkedIn!